In Need of a Specific Ford Part?Find it at Mike Molstead Ford, Proudly Serving Waverly IA, Cresco, Nora Springs and Nashua IA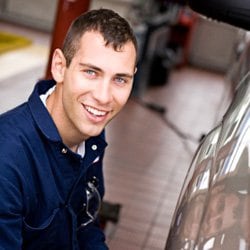 The Parts Center at Mike Molstead Ford is your go-to resource for OEM parts and accessories, whether it's for your 2017 Edge, Escape or Explorer; Fiesta, Focus or Fusion;  F-150, F-250 or F-350; or Mustang GT.
We here at Mike Molstead Ford carry high quality auto parts to help your vehicle perform at its very best. We're stocked with everything from oil filters, engine fluids and spark plugs, to floor mats, wiper blades and replacement gas caps. And when our service technicians need a special part for your vehicle, we either have it or can get it quickly, to ensure your vehicle is fixed and back on the road in no time.
Mike Molstead Ford is located in Charles City, IA, at 1501 S. Grand Ave.. We're also proud to serve the nearby communities of Waverly, Cresco, Nora Springs and Nashua. Our Parts Center is open Monday through Friday from 7:30 am to 5:00 pm. If you have any questions, speak with one of our parts experts at (888) 320-2182. We look forward to assisting you!