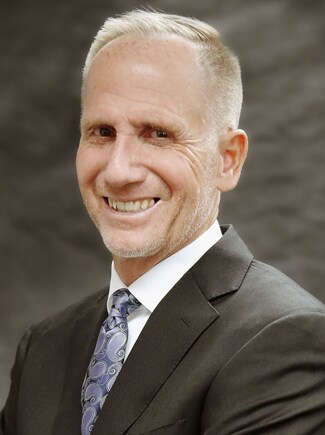 MIKE MOLSTEAD
Molstead attended the University of Northern Iowa in Cedar Falls, where he earned a football scholarship. It was during college that he first entered the retail automotive industry, working at a local store detailing cars and doing light maintenance.
In 1982, he started to sell cars at Friedley Lincoln Mercury in Cedar Falls. "I was blessed to have the dealer take a chance on me. He saw my potential in this industry before I was even aware of it myself."
When a freak knee injury ended his dreams of playing in the NFL, Molstead decided to pursue a career in the car business. At the age of 23, he was named general sales manager at Reed Cadillac Oldsmobile Honda in Waterloo, Iowa.
"I will forever be grateful for the opportunity that the Reed family provided and the training I received from them. They took a giant leap of faith to put a 23-year-old in charge of their sales department. The Reeds were far ahead of their time in taking care of guests and providing a car-buying experience that was genuinely different."
After seven years at that dealership, Molstead moved to Pat McGrath Chevrolet in Cedar Rapids, Iowa, where he learned the fine points of running an entire dealership operation. In 1995, he had the chance to open his own store.
"At the encouragement of my wife, Paula, and with the financial backing of two friends, I took the leap and became a dealer. I was blessed with hard work and the good fortune to be able to buy out my partners after the first year."
He has since added franchises to Mike Molstead Motors, built new facilities and doubled the size of his team. Today, three of his sons and his daughter-in-law all work for the family enterprise. "My sons are hardworking and unbelievably talented at what they do, so I know the future is in good hands."
Having such strong family support was essential for this father of five, particularly when he was diagnosed with stage 4 lung cancer in 2001. "For the last 19 years, I have found myself undergoing continued treatment at the Mayo Clinic, as well as participating in alternative therapies. Without my amazing wife, family and our faith, I am not sure we could have gotten through some of the dark times that a life with cancer provides. I am very grateful to be here, still fighting a disease I would wish on no one."
Despite his ongoing battle with cancer, Molstead still finds time to give back to his community. He has served as an assistant football and basketball coach for both the Charles City High School and Charles City Middle School over the past 25 years.
"I love kids, so we emphasize on helping the schools. Just in Charles City alone, we have contributed in excess of $400,000 over the years directly or by fundraising efforts."
One such initiative was raising money to finish a new gymnasium at the all new Charles City Middle School. "I accepted the challenge and asked my good friend O.J. Tomson to donate with me. Together, we gave $150,000, and the new competition gym was completed."
He is also proud of a holiday tradition he started when his kids were little, of adopting a family and providing Christmas for them. His immediate family, as well as the dealership as a group, bring holiday cheer by delivering presents and food to the families in need.
Molstead also participates in Ford Drive 4 UR School and Ford Drive 4 UR Community test-drive events and supports Charles City Lions Club; Charles City Area Development Corporation; and Charles City Chamber of Commerce, to name a few.
"I intend to live with hope and love, as I continue to put faith over fear and run full force until the sand runs out.
Molstead was nominated for the TIME Dealer of the Year award by Bruce Anderson, president of the Iowa Automobile Dealers Association. He and his wife, Paula, have five children.