The Ford F-150 is a Solid Pickup Choice, so Find Yours Here in Charles City, IA
When comparing pickup trucks, there are several factors at play that you'll want to consider. With any vehicle you're trying to buy, price is certainly important, but so is capability, safety, technology, fuel efficiency and more. The 2016 Ford F-150 is a top choice, but it's always worth considering the other top models including the Chevrolet Silverado and Ram 1500. Visit us at our Charles City, IA Ford dealership serving Waverly, Cresco, Nora Springs and Nashua, IA for a closer look at the new F-150, and we'll help you find the perfect setup.
Before visiting us in Charles City, research all your truck options. To give you a jumpstart on this process, we're offering a quick look to show you how the F-150 compares to the new 2016 Chevrolet Silverado 1500. Both trucks are in their four-wheel-drive, regular-cab and 6.5-foot bed setups. There are many options for each, and adjusting to find your perfect setup will obviously change pricing and capability. Take a quick look for yourself to assist your decision in which model is best for you.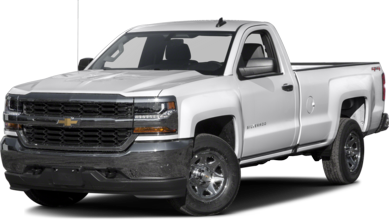 2016 Ford F-150 vs. 2016 Chevy Silverado 1500 Comparison
At this base level, the new Ford F-150 comes in at a lower price than the Chevy Silverado 1500, giving you more wiggle room to upgrade and add features.
Optional features like power windows and a CD player can easily be added to the F-150, while those aren't available in the base Silverado 1500.
The truck bed volume in the F-150 is considerably more spacious than the Silverado, giving you more room to fit stuff in the back.
The F-150 can tow much more than the Silverado in this base setup, however the Silverado does offer an available 6.2-liter V-8 capable of 420 hp and 460 lb-ft of torque.
The Silverado features a time-tested steel body construction, while the F-150 sheds weight with an all-aluminum body.
Still can't decide which truck is best for you?. Come on over to Mike Molstead Ford today and we'll be happy to find you the best setup.
Should You Pick the Ford F-150 or Ram 1500 for Your Next Truck?
Finding a truck is easy when you're shopping here at our Charles City, IA Ford dealership serving Waverly, Cresco, Nora Springs and Nashua, but we're aware of how many options you have. At our dealership, we obviously recommend you start your search with the new 2016 Ford F-150, a truck you can configure to fit your exact needs. But we know you'll also want to consider all of your options.
A similarly reliable truck is the new Ram 1500. Here, we're showing you the benefits of each truck, so you'll have a choice when it comes to that starting level of a pickup. We're comparing each at their base level, in the regular cab, eight-foot-bed and 4x4 setups. As any pickup will come with several options, keep that in mind as you look for the perfect configuration.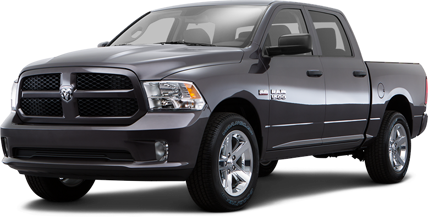 2016 Ford F-150 vs. 2016 Ram 1500 Comparison
Pricing is similar for both trucks, but at this setup, the Ram 1500 comes in slightly lower than the Ford F-150.
Similarly, the fuel economy rating for both trucks are practically identical, with the F-150 getting a boost in city MPGs.
The powertrain warranty and roadside assistance program for the 1500 are offered for more mileage, while the F-150 gets an unlimited miles agreement for corrosion / rust thru.
The F-150 offers a little more space for passengers inside, in terms of head room, leg room and shoulder room.
The F-150 also has a slightly larger truck bed volume in the eight-foot setup.
There are many more factors to consider, and when it comes to finding the perfect setup for your next truck, you'll have a better idea in terms of pricing. Head on over to Mike Molstead Ford today and explore all your options for your next pickup truck.